Predacity is a capital city which belonged to the Predacons in Cybertron.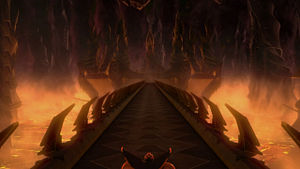 While before Cybertronian History, Predacons have been roaming Cybertron.But with their City, it is like an unstopable war station.They only roamed until their Extinction.
After a while of being repaired, Predacity has returned, but in Predaking's image of view.